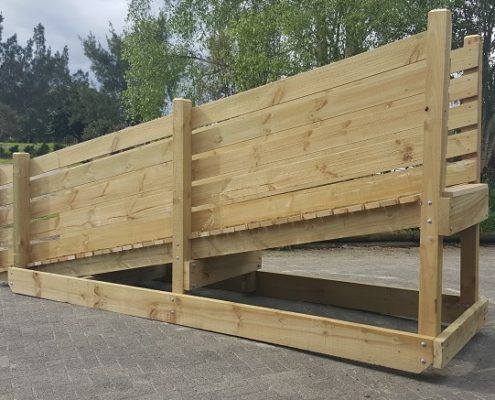 BOBBY CALF RAMP
The Bobby Calf Ramp is designed to attach to our Bobby Calf Pen.  It is 1050mm high with a 11 degree gradient for ease of loading. Every 2nd decking has a raised cleat for non-slip.
The bobby calf ramp is built on skids for stability and ease of moving. All timber is treated – H3 & H5.
Galvanised bolts and stainless steel screws are used in manufacture.
View our Bobby Calf Pen here
Also available assembled ($3,737.50)